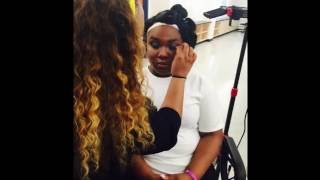 Video duration : 01:00
Video release date : Jun 10th, 2016
All Dolled Up is an annual prom event provided by Project L.O.V.E. Incorporated. Lending a helping hand to high school students attending prom. Prom can be a pricey event to attend, our Professional hair and makeup services are provided for FREE!
Video views : 40
Video likes : 1
Video dislikes : 0
Video duration : 00:47
Video release date : Dec 30th, 2016
An event hosted by Project L.O.V.E. Incorporated. This event is dedicated to assisting qualifying students to prom. With the help of volunteers, we provide free hair and makeup services on the day of Prom for selected schools. This event is in addition to our Prom package. To learn more visit projectloveinc.org or email projectlove.angel@gmail.com
Video views : 6
Video likes : 0
Video dislikes : 0
Sorry, You can't play this video