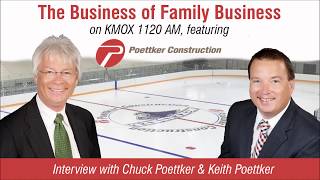 On this edition of "The Business of Family Business", Host Ryan Wrecker sits down with Chuck and Keith Poettker of Poettker Construction.
Video views : 64
Video likes : 0
Video dislikes : 0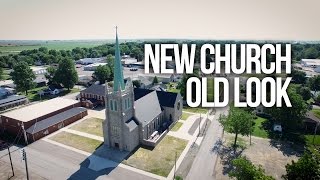 Video duration : 01:09
Video release date : Jul 21st, 2016
This church was built using natural stone from EarthWorks. Mason: Josepf F. Baker, Inc. Builder: Poettker Construction - www.poettkerconstruction.com Architect: Cram and Ferguson - www.cramandferguson.com
Video views : 986
Video likes : 9
Video dislikes : 0
Chuck Poettker of Poettker Construction and Greg Heggemeier of Carrollton Bank discuss the challenges of switching banks.
Video views : 245
Video likes : 0
Video dislikes : 0
Sorry, You can't play this video