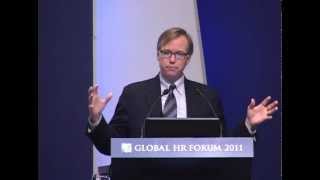 Video duration : 01:17:27
Video release date : Mar 3rd, 2012
Due to the diminishing U.S. power and emerging markets, the world economy and politics have experienced a historic shift in power. Now we are moving towards a world with several dominant countries- The U.S., The European Union and China. Economic and population growth will put increasing pressure on geographically-constrained energy, food and water resources. Also, global warming and climate change issues are perhaps even greater threat to this world than terrorism. In this session, presidents of top global think-tanks will speak about the current global issues and challenges, and how we can cooperate and make progress in order to solve these widely recognized global problems. Special Session II - How can we develop political/economic resilience in this exceedingly complex and unpredictable world? [Moderator] Seil Park, President, Hansun Foundation [Speakers] Steve Coll, President, New America Foundation [Speakers] Volker Perthes, Director, German Institute for International and Security Affairs [Discussants] Taeshik Lee, Senior Advisor, SK Energy Co., Ltd. [Discussants] Taeho Park, Professor, Graduate School of International Studies, Seoul National Univ.
Video views : 207
Video likes : 0
Video dislikes : 0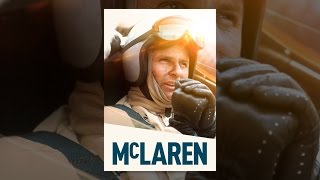 McLaren recounts Bruce McLaren's life from his humble beginnings at his father's auto shop in Auckland, to revolutionizing Formula 1 racing by becoming the youngest driver ever to win a grand prix, to his death at 32 in a racing accident. Featuring interviews from his closest friends and family members, the documentary is an unprecedented window into the life of a true genius.
Video views : 0
Video likes : 17
Video dislikes : 0